Allan Myers part of award-winning project on I-64
July 7, 2023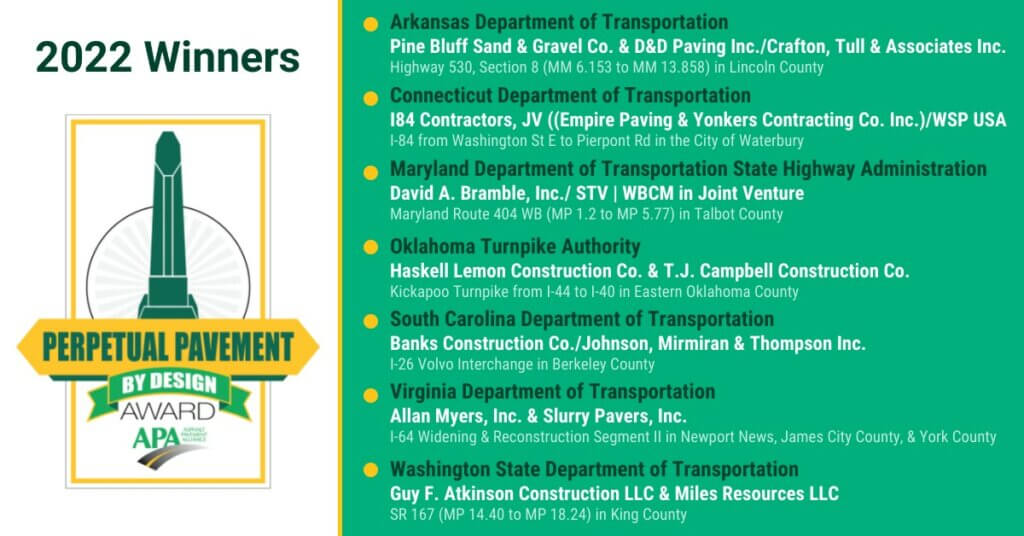 Recently, Allan Myers was part of an award-winning paving project with the Virginia Department of Transportation (VDOT). This is the first time VDOT has won a 2022 Perpetual Pavement Award: By Design from the Asphalt Pavement Alliance (APA).
"It was a design build unlike any other job," said Construction Manager Ben Bushey. "We worked on a type of pavement that hasn't been done before to meet VDOT's specifications. It was cost efficient and part of an initiative to use materials in the area."
The award was earned for the Interstate 64 Widening and Reconstruction Segment II in Newport News, James City County and York County. The seven-mile project met strict Perpetual Pavement criteria and demonstrated characteristics expected from long-life asphalt pavements.