Express Mobility Partners Joint Venture Awarded Transform I-66 Outside the Beltway
November 4, 2016

Today, Governor McAuliffe announced the selection of Express Mobility Partners, a joint venture of Cintra, Meridiam, Ferrovial Agroman US, and Allan Myers to build express lanes on I-66 Outside the Beltway. Express Mobility Partners will finance, design, build, maintain, and operate the northern Virginia project.
The project is expected to begin in 2017 and will include; two express lanes in each direction from I-495 (Capital Beltway) to Gainesville (University Boulevard), three general purpose lanes in each direction, new transit service and park-and-ride lots, and safety and operational improvements at key interchanges for a 25 mile stretch of I-66.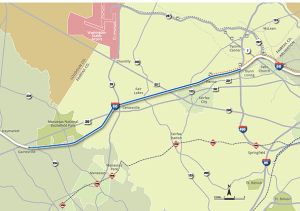 (Photo from http://outside.transform66.org/default.asp)
CONTACT US
Looking to partner, purchase materials or apply for career opportunities?
View our directory. For general inquiries, call: 1-610-584-6020.