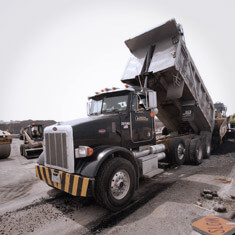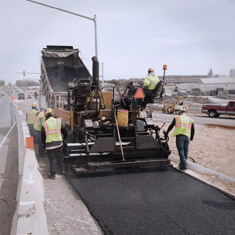 Route 715/40 Interchange
Widening a bridge and highway while building new traffic ramps alongside heavy traffic volume and congestion is no easy task, but at Allan Myers we welcome a challenge.
The first step to this challenge was design planning. Working around such high-volume traffic feeding into the entrance of the U.S. Army Aberdeen Proving Grounds required over a year of engineering, construction and design planning and communication with clients, city leaders and other constituents. It was time well spent that ensured a minimal disruption to traffic flow, optimized efficiency and purposeful safety once our black and yellow trucks arrived on-site ready to build.
Allan Myers was praised for the careful execution as a direct result of strategic planning. In the local newspaper, the construction work zone was praised for ensuring a "smooth commute" with clearly marked new traffic patterns and work barricades.
In all, the work required significant sequencing of multiple crews, night work and the commitment of municipal police force to maintain a consistent presence to ensure safe motorist behaviors. With minimal disruption, the Allan Myers crews wer able to:
Install 10,000 LF of storm drain
Excavate 35,000 CY of rock and earth
Pave 30,000 tons of roadway


The project was a result of funding from Base Realignment and Closing (BRAC), along with the state of Maryland. The widening will prepare roadways for increased traffic as BRAC brings close to nine thousand jobs to the area.