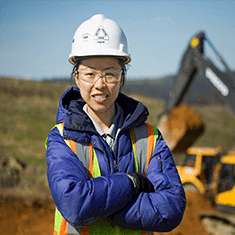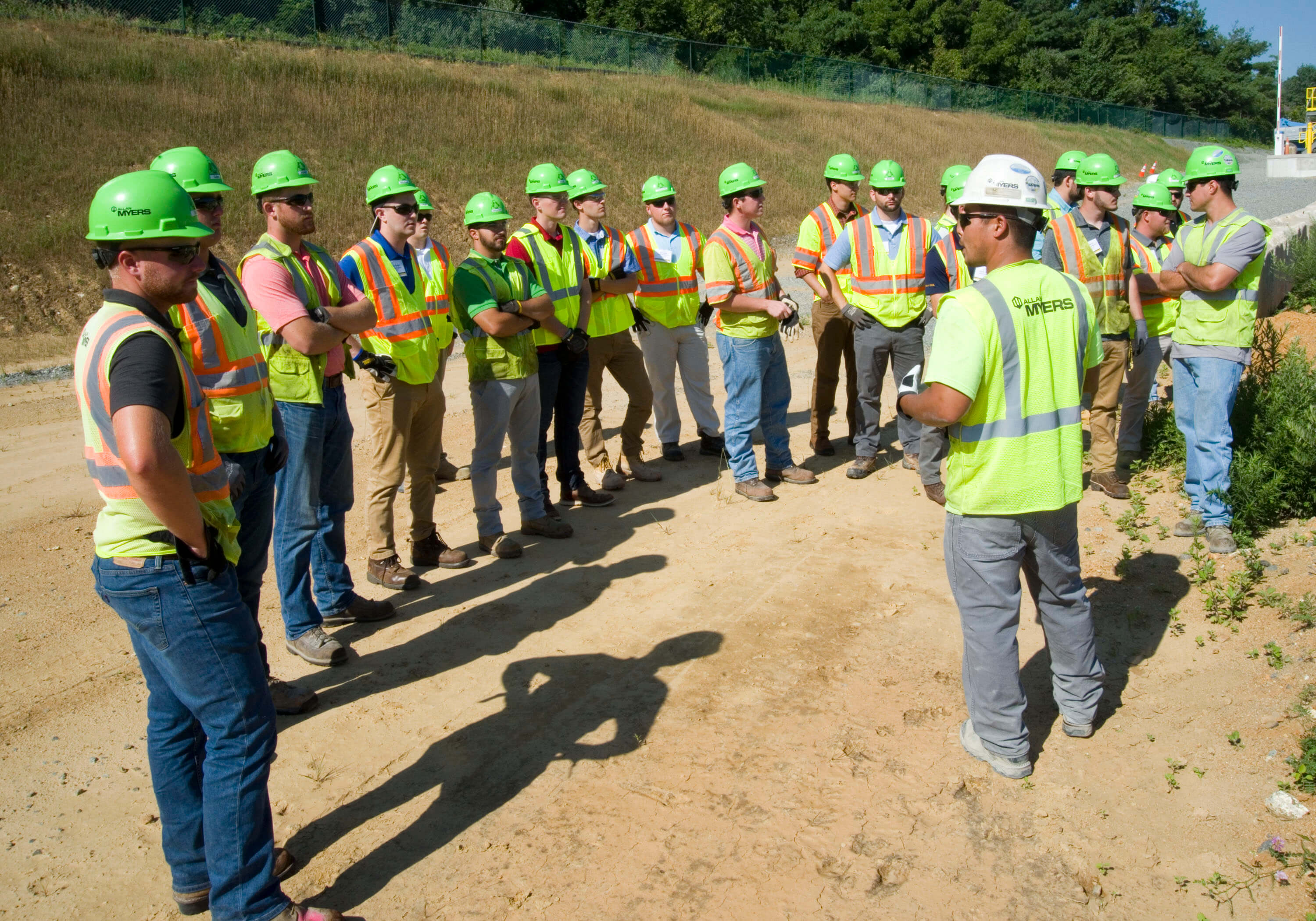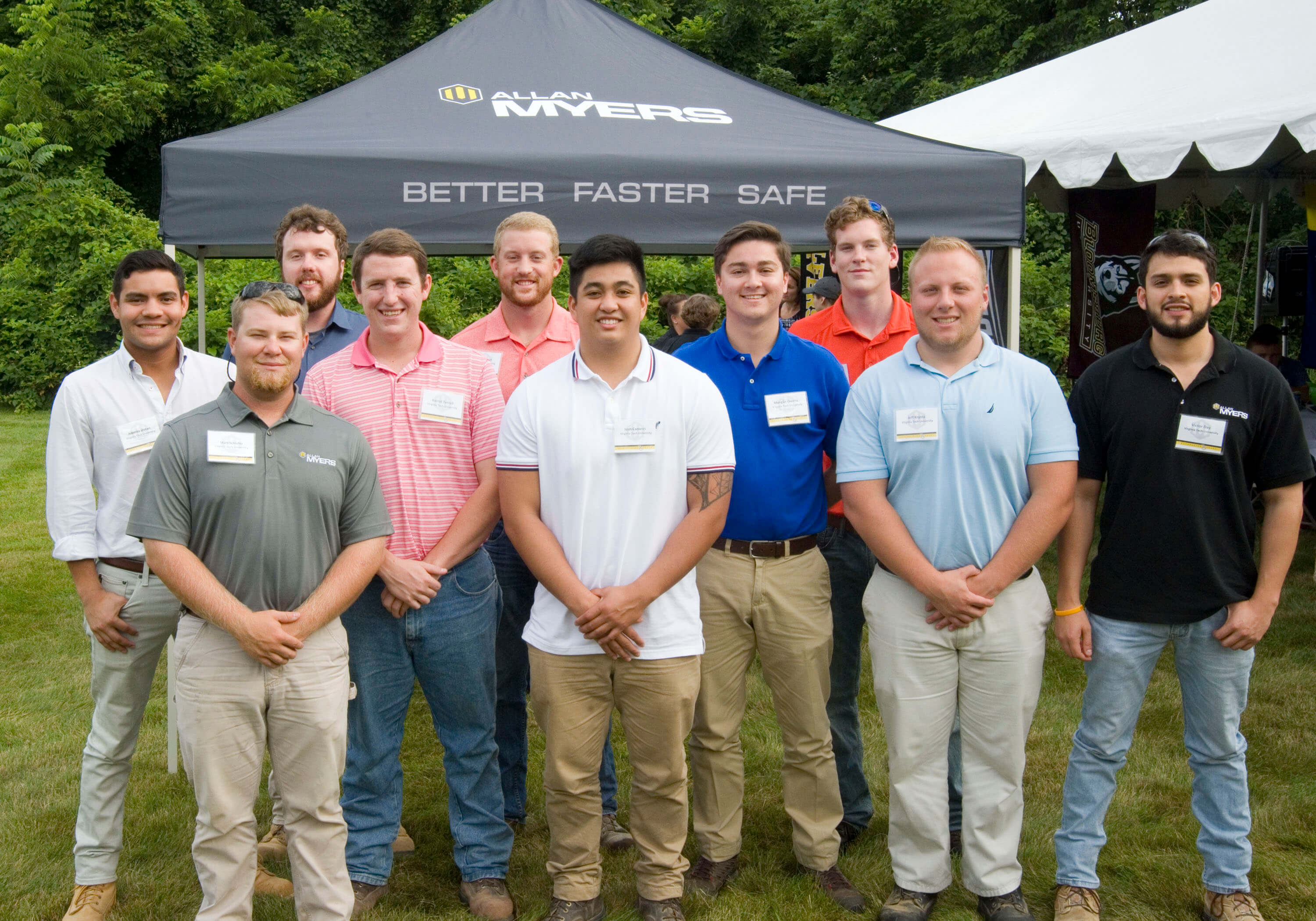 College Recruiting
We build exciting projects that lasts a lifetime with an elite team of professionals. Co-ops and interns at Allan Myers are vital team members in projects that shape the face of the Mid-Atlantic. Students working at Allan Myers step out of the classroom and earn experience in a variety of areas related to their majors.
Our Internship program allows for students to support a crew, project, or plant team in the planning, scheduling, execution, and controlling heavy civil construction projects. The program has a particular focus on developing the skills required to successfully manage projects - operationally, financially, and in an incident- and injury-free environment.
WHAT YOU CAN EXPECT:
Meaningful, fast-paced work with the region's largest heavy civil construction and materials company
Exposure to project throughout the Mid-Atlantic Region
On-the-job learning led by talented, passionate member of the Allan Myers team
Unmatched exposure to engineering, construction operations, and planning in the construction and materials industry
"Before graduation, I knew I wanted to work in an environment that was exciting, challenging, and would allow me to develop as an individual. When I learned about Allan Myers and their projects, and after speaking with the amazing people there I knew it was the right choice. The company is constantly growing and advancing, giving the same opportunity to the hard working people they employ."

    –Brian Lawn, Senior Project Engineer - Penn State, Class of 2011


FAST TRACK YOUR CAREER
There's no such thing as an entry level when you're building roads, bridges, and infrastructure people rely on every day. That's why we hire the best recent college graduates with the expectation of excellence. The Accelerated Development Program (ADP) at Allan Myers takes high-potential new hires and places them on a track to hit the ground running.


PROGRAM DETAILS
Breadth and Depth: Broad experiential learning under the direction of talented leaders committed to helping you hone your expertise
Tangible Results: Get regular coaching and feedback, with a detailed career plan individualized to help you meet your professional goals
Continuous Learning: Pair on-the-job training with 12 structured, engaging courses meant to prepare you to excel through the toughest challenges


COURSE EXAMPLES
Contract Basics, Terms and Conditions: Develop skills to procure work and subcontracts
Professional Presence and Networking: Honing soft skills to deliver a message with impact
Bonds and Insurance: Adding knowledge to your risk management tool kit
Listening and Having Tough Conversations: Explore communication styles and skills
 "I chose to start my career with Allan Myers right out of college and haven't looked back since… I'm always looking to push myself; the company is always accepting new challenges. It's ever changing and always growing. The sky really is the limit here."

    –Cory Curtin


SOUND LIKE YOU? WE WANT TO KNOW
If you're a recent graduate or current student and either of these opportunities sound like a right fit, we want to hear from you. Contact our recruiting team today or visit us when we're on a campus near you.Allan Myers is an equal opportunity employer, committed to a diverse workforce (Minority/Female/Protected Veterans/Disabled).