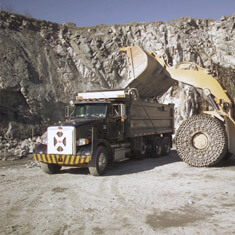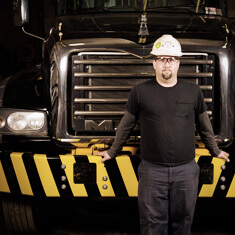 Delivery/Trucking
Allan Myers has the proper equipment to produce and deliver the products you need. From the quarry floor to the final destination, all orders are handled by our dependable fleet. You can be assured that your order will arrive in a safe and timely manner.
We have set the standard for safety in our industry.
Our operators and drivers participate in ongoing safety training, reducing downtime and incidents on your job. Our drivers have earned their reputation as the safest and most courteous in the market.
Since we maintain our own fleet, we are able to react immediately to customer requests. Our trucks are equipped with GPS, allowing us to map the fastest routes for our drivers and make last minute changes without significantly delaying our delivery.
Most Allan Myers dispatchers have over 20 years of experience and are all committed to providing the service you need, when you need it. We measure our success by your success, and we know that as long as you succeed, we succeed.