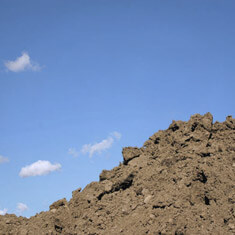 VIEW BY CATEGORY

Devault Clean Fill
Joppa Clean Fill
Clean Fill
Devault Clean Fill
Devault Clean Fill provides landfill service for originators of clean fill throughout the Philadelphia region. Located in Devault, with direct access from the Pennsylvania Turnpike at the Route 29 interchange, the clean fill reclamation site serves Montgomery, Chester, Delaware and Philadelphia Counties.
Regulated by the PA Department of Environmental Protection, Devault Clean Fill is certified to accept and handle uncontaminated solid material.
Our clean landfill site accommodates:
Soil disposal
Rock disposal
Stone disposal
Dredged material disposal
Asphalt disposal
Brick disposal
Block disposal
Concrete disposal
Devault Partners is dedicated to the responsible reclamation of a site that has operated as a gneiss stone quarry since the 1930s, providing both an environmentally beneficial final storage place for your clean fill and a second life for a property that continues to serve the community.
Devault Clean Fill's team is eager to help you dispose of your clean fill dirt and other clean materials, no matter how big or small your project.
Devault Clean Fill Address
4042 State Road
Devault, PA 19342
Devault Clean Fill Contact Information
Steve Storti
Cell: 215-470-6059
Areas Served by Devault Clean Fill
Montgomery County
Chester County
Delaware County
Philadelphia
Devault Clean Fill is operated by Devault Partners, L.P. and is not an affiliate company of Allan Myers.

Reference PDF's for download
Form FP-001 2500-FM-BWM0008 rev 2
Fill Flyer_DPLP 2017 rev10 DEC17
Mountain Materials and Reclamation mines and sells various fill, aggregate and specialty products. Mountain Materials products are certified to meet gradation and quality for Federal standards at APG Army Base, Maryland State Highway construction applications and Baltimore Gas and Electric construction applications. Mountain Materials can set up transportation of the materials with external hauling companies when requested.
Mountain Materials and Reclamation Address
2300 Orsburn Lane
Joppa, MD 21085

Mountain Materials and Reclamation Contact Information
Sales
John Tilson
443-271-7318
mtnmaterials@yahoo.com
Areas Served by Mountain Materials and Reclamation
Harford County
Baltimore County
Cecil County
Mountain Materials and Reclamation Products
Clay
Sand
Bank Gravel
Topsoil
RC6
Common Fill
Asphalt Milling
Ball Diamond Mix
Bio-Retention Soil Mixes (BSM)