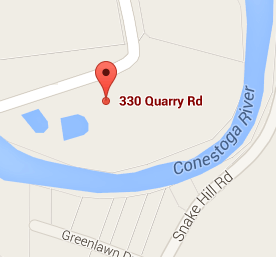 ASHPALT

QUARRIES

Talmage Quarry, Pennsylvania
Talmage Quarry produces a variety of Limestone aggregate products, including clean products, base products, rip rap and screenings. These products are used for road construction and developments, as well as in materials such as asphalt and concrete.
The quarry has supplied materials for Providence Park in Willow Street, Landis Run Elementary School, Millersville Commons, PennDOT Cocalico #3 Bridge and Route 272 Bridge.
Talmage Quarry is located between Route 272 and Route 23, with easy access to Route 222 and 722 in Upper Leacock Township, Lancaster County, Pa.
ADDRESS
330 Quarry Road
Leola, PA 17540
HOURS
6:30 a.m. to 3:30 p.m. on weekdays.
Nights and weekends can be scheduled.
CONTACT INFORMATION
Main/ Scale House
717-656-2411

Sales
Andy Holjes
610-564-0515
andrew.holjes@allanmyers.com
AREAS SERVED
Pennsylvania
Lancaster County
Chester County
Lebanon County
Berks County
York County
Montgomery County
PRODUCTS
Base and Crusher Run
2A

Concrete and Bedding
2B
AASHTO #57

Asphalt Aggregate
1B
AASHTO #57
AASHTO #8
#10 Screenings

Erosion Control
AASHTO #1
AASHTO #3

Boulders

Dust and Screenings
#10 Screenings
Imbricated Rip Rap

Rip Rap
R3
R4
R5
R6
R7
R8
Stackable Boulders