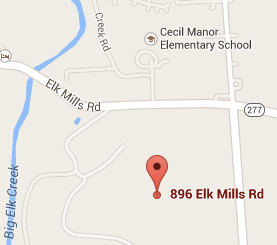 ASHPALT

QUARRIES

Elk Mills Quarry, Maryland
Elk Mills Quarry produces a variety of granite aggregate products, including clean products, base products, rip rap and screenings. These products are used for road construction and developments, as well as in materials such as asphalt and concrete.
Elk Mills Quarry has supplied many projects, including Cherry Island Landfill, the Commodore Barry Bridge and the Delaware State Route 1 and Interstate 95 Interchange.
The quarry is located off I-95 near the Maryland/Delaware State Line, in Cecil County, Md.
ADDRESS
896 Elk Mill Road
Elk Mills, MD 21291
HOURS
6 a.m. to 4 p.m. on weekdays.
Nights and weekends can be scheduled.
CONTACT INFORMATION
Main
410-398-1430

Sales
Steve Storti
215-470-6059
steve.storti@allanmyers.com
AREAS SERVED
Maryland
Baltimore County
Harford County
Cecil County
Queen Anne's County
Kent County
Talbot County
Somerset County
Dorchester County
Wicomico County
Delaware
Entire State of Delaware
Pennsylvania
Southern Chester County
Delaware County
PRODUCTS
Base and Crusher Run
2A
3A
CR6
GABC – Type B
Graded Aggregate Base

Concrete and Bedding
2B
AASHTO #57
AASHTO #57 Washed
AASHTO #67

Asphalt Aggregate
1B
AASHTO #57
AASHTO #7
AASHTO #8
#10 Screenings
High Frequency Screenings

Erosion Control
AASHTO #3
Ballast

Boulders

Dust and Screenings
#10 Screenings
High Frequency Screenings

Rip Rap
MD Class 0
MD Class I
MD Class II
MD Class III
R3
R4
R5
R6
R7
R8
NJ D50:6"
NJ D50:12"
NJ D50:15"
NJ D50:18"
NJ D50:24"