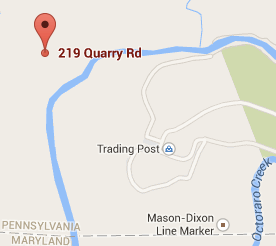 ASHPALT

QUARRIES

Cedar Hill Quarry, Pennsylvania
Cedar Hill Quarry produces a variety of serpentine aggregate products, including clean products, base products, rip rap and screenings. These products are used for road construction and developments, and in materials such as asphalt and concrete.
Cedar Hill Quarry has supplied many projects, including PSL Ware Retirement Community and West Cecil Medical Center.
Cedar Hill Quarry is located off Route 222 at the Pennsylvania/Maryland State line and has one entrance for the Pennsylvania side and another for the Maryland side.
ADDRESS
219 Quarry Road
Peach Bottom, PA 17563
HOURS
6 a.m. to 4 p.m. on weekdays.
Nights and weekends can be scheduled.
CONTACT INFORMATION
Main
717-548-2191

Sales
Sandy Jones
443-571-0752
sandy.jones@allanmyers.com
AREAS SERVED
Maryland
Baltimore County
Harford County
Cecil County
Pennsylvania
Lancaster County
Chester County
York County
PRODUCTS
Base and Crusher Run
2A
3A
2 RC
CR6
Graded Aggregate Base

Concrete and Bedding
2B
AASHTO #57

Asphalt Aggregate
1B
AASHTO #57
AASHTO #7
AASHTO #8
#10 Screenings
1/4"

Erosion Control
AASHTO #1
AASHTO #3

Dust and Screenings
#10 Screenings
#10 Screenings Washed

Rip Rap
MD Class 0
MD Class I
MD Class II
MD Class III
R3
R4
R5
R6
R7
R8