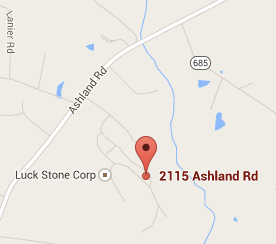 ASPHALT

QUARRIES

Rockville Asphalt Plant, Virginia
Rockville Asphalt Plant provides VDOT-approved mixes and quality commercial mixes to the City of Richmond and the surrounding areas of Goochland, Henrico, Louisa, Hanover, New Kent, Charles City, Chesterfield, Powhatan and Cumberland in Virginia.
Rockville's 400 TPH CMI Triple Drum E3 plant is capable of producing Warm Mix and SMA mixes, and has 900 tons of Hot Mix storage. It also has an onsite AMRL-accredited lab.
The plant has received Diamond Achievement Commendation.
Rockville Asphalt Plant is located off of Ashland Road, a few miles from I-64.
ADDRESS
2115 Ashland Road
Rockville, VA 23146
HOURS
6 a.m. to 4 p.m. on weekdays.
Night and weekend hours can be scheduled.
CONTACT INFORMATION
Plant/Asphalt Tower
804-749-3101

Mike Purkey
mike.purkey@allanmyers.com
Office: 804-378-3204
Cell: 804-370-7770
Fax: 610-222-4830
AREAS SERVED
Virginia
Goochland
Henrico
City of Richmond
Louisa
Hanover
New Kent
Charles City
Chesterfield
Powhatan
Cumberland
PRODUCTS
VDOT Approved Superpave Mixes
9.0MM
9.5MM
12.5MM
19.0MM
25.0MM
VDOT Approved SMA Mixes
Processed and Unprocessed Rap
Tack 5 Gallon Buckets