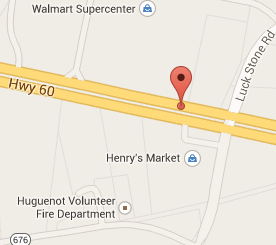 ASPHALT

QUARRIES

Powhatan Asphalt Plant, Virginia
Powhatan Asphalt Plant serves Powhatan, Chesterfield, Henrico, Dinwiddie, Cumberland, Buckingham, Goochland and Richmond.
Capable of producing Warm Mix, SMA mixes and VDOT-approved mixes, Powhatan Asphalt Plant can create 300 TPH with 900 tons of Hot Mix storage.
The facility has received the Diamond Achievement Commendation.
Powhatan Asphalt Plant is located off Route 60, Anderson Highway, approximately five miles west of Midlothian, Va.
ADDRESS
1920 Anderson Highway
Powhatan, VA 23139
HOURS
6 a.m. to 4 p.m. on weekdays.
Night and weekend hours can be scheduled.
CONTACT INFORMATION
Plant/Asphalt Tower
804-290-8582

Mike Purkey
mike.purkey@allanmyers.com
Office: 804-378-3204
Cell: 804-370-7770
Fax: 484-222-4830
AREAS SERVED
Virginia
Chesterfield
Powhatan
Amelia
Henrico
City of Richmond
Dinwiddie
Cumberland
Buckingham
Goochland
PRODUCTS
VDOT Approved Superpave Mixes
9.0mm
9.5mm
12.5mm
19.0mm
25.0mm
VDOT Approved SMA Mixes
9.5mm
12.5mm
19.0mm
Processed and Unprocessed Rap
Tack 5 Gallon Buckets