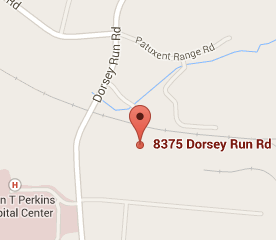 ASPHALT

QUARRIES

Jessup Asphalt Plant, Maryland
Jessup Asphalt Plant provides materials to an ever-growing market in Maryland, including Howard, Baltimore, Anne Arundel, Prince Georges, Montgomery and Carroll Counties.
In addition to being a Maryland SHA-approved plant, Jessup Asphalt also maintains an ARML-certified lab and has received the Diamond Achievement Commendation.
The Astec Double Barrel drum plant is capable of 500 TPH with 900 tons of storage capacity, and has the ability of produce Warm Mix asphalt. Clean broken blacktop and millings are accepted at the plant.
Jessup Asphalt Plant is located between I-95 and MD-295, just off of MD-32. This prime location 1 mile from Fort Meade's gate allows quick access to major highways.
ADDRESS
8375 Dorsey Run Road
Jessup, MD 20794
HOURS
6 a.m. to 4 p.m. on weekdays.
Nights and weekends can be scheduled.
CONTACT INFORMATION
Plant/Asphalt Tower
301-617-3421

Scott Croney
scott.croney@allanmyers.com
Cell: 443-506-9426
AREAS SERVED
Maryland
Baltimore County
Howard County
Prince George's County
Anne Arundel County
PRODUCTS
MSHA Approved Mixes
County Approved Mixes
Ft. Meade Approved Mixes
4.75 MM
9.5MM
12.5MM
19MM
25MM
Pervious Mixes
P-401 Airport Mixes
GAP/SMA Mixes
High Polish Mixes
Commercial Parking Lot and Driveway Mixes
Coldpatch
QPR – Coldpatch
Processed RAP
Tack – 5 Gallon Buckets
Asphalt Millings