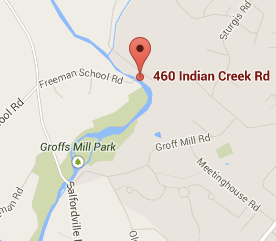 ASPHALT

QUARRIES

Harleysville Asphalt Plant, Pennsylvania
PennDOT-approved Harleysville Asphalt Plant produces quality products and mixes for various townships and boroughs, as well as commercial mixes for contractors in Montgomery County, Bucks County and Berks County in Pennsylvania.
Capable of creating Warm Mix asphalt, Harleysville's Barber Greene 5-ton batch plant has three silos and is able to produce 300 TPH.
Harleysville Asphalt plant is located off of Indian Creek Road in Harleysville, Pa., near the intersection of Route 113 and Route 63.
ADDRESS
460 Indian Creek Road
Harleysville, PA 19438
HOURS
6 a.m. to 4 p.m. on weekdays.
Nights and weekends can be scheduled.
CONTACT INFORMATION
Plant/Asphalt Tower
215-256-0515

Michael Sau
michael.sau@allanmyers.com
610-960-3152
610-222-2356
AREAS SERVED
Pennsylvania
Montgomery County
Bucks County
Berks County
PRODUCTS
PennDOT Approved Mixes
County Approved Mixes
9.5MM
12.5MM
19MM
25MM
Commercial Parking Lot and Driveway Mixes
Coldpatch
QPR – Coldpatch
Top RAP
Red Wearing