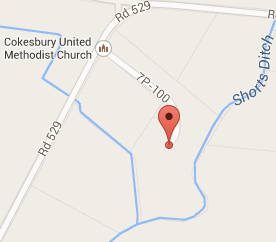 ASPHALT

QUARRIES

Georgetown Asphalt Plant, Delaware
Georgetown Asphalt Plant's Hot Mix has been used in many DelDOT, MSHA and commercial projects throughout Sussex County, Del., and Caroline County, Md.
The Cedar Rapids Drum facility can produce 300 tons of Hot Mix asphalt per hour and has 360 tons of storage capacity. The plant can also supply Warm Mix.
Georgetown Asphalt Plant is a Maryland Certified Asphalt Plant and a Delaware Approved Asphalt Plant, and has FAA Certification. The plant also has received the Diamond Achievement Commendation and has a AMRL-certified lab.
Georgetown Asphalt Plant is located off US 113 in Sussex County, Del., on Joseph Road.
ADDRESS
22351 Joseph Road
Georgetown, DE 19947
HOURS
6 a.m. to 4 p.m. on weekdays.
Nights and weekends can be scheduled.
CONTACT INFORMATION
Plant/Asphalt Tower
302-854-9285

Michael Gygrynuk
michael.gygrynuk@allanmyers.com
Cell: 302-218-6815
Fax: 610-222-2329
AREAS SERVED
Delaware
Sussex County
Sussex County Airport
Georgetown
Delaware Beaches
Milford
Seaford
Maryland
Caroline County
PRODUCTS
Bituminous Concrete
Superpave
Hot Mix
Blacktop
P-401
PATB
Runway Paving
Commercial Paving
PATB
Pervious Mixes
Ultra-Thin Mix
Coldpatch