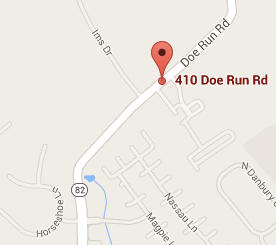 ASPHALT

QUARRIES

Coatesville Asphalt Plant, Pennsylvania
Coatesville Asphalt Plant is located off of Doe Run Road (Route 82) in Coatesville, Pa., allowing it to service all of Lancaster and Chester Counties' asphalt needs.
Coatesville Asphalt Plant's Stan Steel 4-ton-batch plant can provide Warm Mix as well as commercial and PennDOT-approved mixes. Coatesville's plant is capable of 250 TPH and has two silos.
Coatesville Asphalt Plant enjoys the Diamond Achievement Commendation.
ADDRESS
410 Doe Run Road
Coatesville, PA 19320
HOURS
6 a.m. to 4 p.m. on weekdays.
Nights and weekends can be scheduled.
CONTACT INFORMATION
Plant/Asphalt Tower
610-384-4737

Greg Atkinson
greg.atkinson@allanmyers.com
Office: 610-560-7912
Cell: 610-476-0680
Fax: 484-993-6643
AREAS SERVED
Pennsylvania
Chester County
Lancaster County
PRODUCTS
9.5MM/ID-2 Wearing
12.5MM/ID-3 Wearing
19MM/ID-2 Binder
25MM/BCBC
Coldpatch
QPR – Coldpatch
Millings
Top RAP
AC20
Tack – 5 Gallon Buckets