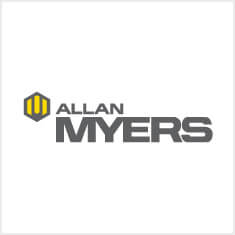 Chesapeake Asphalt Plant
Chesapeake Asphalt Plant provides VDOT-approved mixes and quality commercial mixes to the Cities of Chesapeake, Va Beach, Norfolk, Portsmouth, Suffolk and Franklin, and counties of Isle of Wight, Surry, Sussex,  Prince George and Southampton as well as Currituck, Gates and Camden Counties in North Carolina.
Chesapeake Plant  is a 400 TPH, Astec Continuous Drum Mix Plant  capable of producing Warm Mix and SMA mixes, and has 900 tons of Hot Mix storage, with overnight storage capabilities.
ADDRESS
5300 Bainbridge Point
Chesapeake, Va 23320
HOURS
7 a.m. to 5 p.m. on weekdays.
Night and weekend hours can be scheduled.
CONTACT INFORMATION

Plant/Asphalt Tower
757-250-3023

Glenn Muse
glenn.muse@allanmyers.com
Office: 757-250-3094
Cell: 804-432-6662
AREAS SERVED
Cities:
Chesapeake
Norfolk
Va Beach
Portsmouth
Suffolk
Hampton
Newport News
Franklin
Counties:
Isle of Wight
Surry
Prince George
Sussex
Southampton
Currituck(North Carolina)
Camden (North Carolina)
Gates (North Carolina)
PRODUCTS
VDOT Approved Superpave Mixes
SM9.0MM
SM9.5MM
SM12.5MM
SM19.0MM
SM25.0MM
VDOT Approved SMA Mixes
Processed and Unprocessed Rap
Tack 5 Gallon Buckets