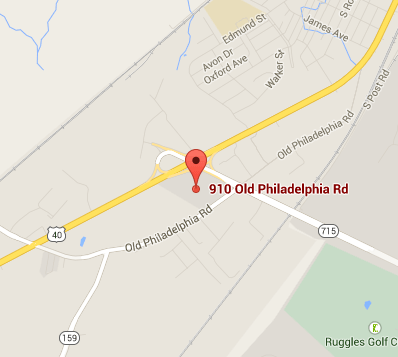 ASPHALT

QUARRIES

Aberdeen Asphalt Plant, Maryland
Aberdeen Asphalt Plant provides quality state, county and commercial mixes for customers in Harford County, Cecil County and Baltimore County in Maryland, along with specialized mixes for APG, BWI and Martin State Airport. Aberdeen Asphalt Plant also provides Warm Mix.
Aberdeen's Standard Havens/Cedar Rapids Counter Flow Drum is capable of running up to 340 TPH and has three silos capable of 510 tons of storage capacity.
Aberdeen Asphalt Plant is MSHA-approved and has been awarded the Diamond Achievement Commendation. It maintains an ARML-certified lab.
Aberdeen Asphalt Plant is located just off of Route 40, south of Aberdeen in Maryland. It is within ½ mile of Aberdeen Proving Grounds' MD715 Gate.
ADDRESS
910 Old Philadelphia Road
Aberdeen, MD 21001
HOURS
6 a.m. to 4 p.m. on weekdays.
Nights and weekends can be scheduled.
CONTACT INFORMATION
Plant/Asphalt Tower
410-272-8640

Scott Croney
scott.croney@allanmyers.com
Cell: 443-506-9426
Fax: 610-222-4306
AREAS SERVED
Maryland
Harford County
Baltimore County
Cecil County
PRODUCTS
MSHA Approved Mixes
Harford County Approved Mixes
APG Approved Mixes
4.75 MM
9.5MM
12.5MM
19MM
25MM
Pervious Mixes
GAP/SMA Mixes
High Polish Mixes
12.5MM Tank Mix
19MM Tank Mix
P-401 Airport Mixes
Commercial Parking Lot and Driveway Mixes
Coldpatch
QPR – Coldpatch
Processed RAP
Tack – 5 Gallon Buckets
Asphalt Millings